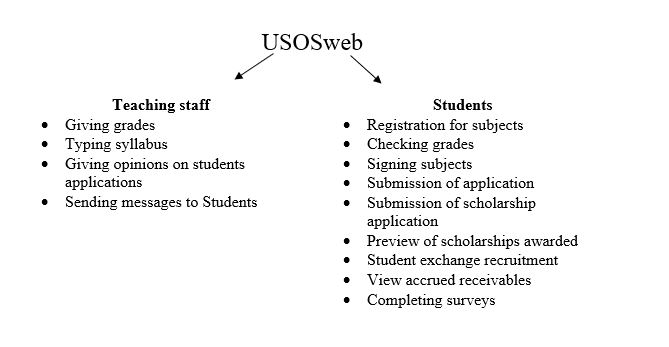 The University Study Service System website enables:
Most of the data on the USOSweb website comes from the USOS system. Data synchronization (so-called migration) between them takes place from Monday to Friday between 6:45, 10:00, and 14:30.
During migration, the website is out of service, it usually takes 2 to 10 minutes.
The department or unit to which the module relates is responsible for entering data in the USOS and USOSweb systems (subjects, protocols, registrations, etc.).

⚠️ Attention
In connection with incorrect printouts of documents generated from the USOSweb (e.g. syllabuses) sent via e-mail to the Central Print system, please follow the instructions below:
We generate a document in USOSweb.
We save it to the computer disk.
We open the document, select print and indicate the PDF file printer e.g. Print to PDF, Microsoft Print to PDF, PDFCreator, PrimoPDF, CutePDF etc.
If you do not have any of the printers listed, install the appropriate software, e.g .:
http://download.pdfforge.org/download/pdfcreator/PDFCreator-stable
http://www.cutepdf.com/download/CuteWriter.exe
After choosing the printer, we save the document in PDF format.
In this form, we send the prepared document by email to the Central Print system.